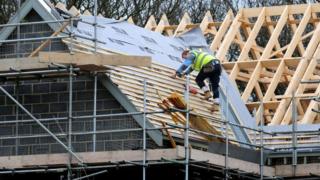 The government is to introduce a £60m fund to help areas of England with high levels of second-home ownership to "tackle the problem".
The money, to be shared by 150 councils, will go into providing "affordable" housing in places where demand is high.
Housing Minister Gavin Barwell said this would help those who struggle to get permanent accommodation.
One-third of the money will go to south-west England.
This area, according to the government, accounts for 21% of all second-home ownership in the country.
Councils will distribute their share of the money to community groups to invest in building and the development of housebuilding skills.
'Frustration'
The government says second-home ownership is at an "all-time high" and is "crowding out" first-time buyers by artificially raising prices.
The Department for Communities and Local Government reports that there were 340,000 second homes in England in 2013/14, its most recent figures. This constitutes a rise of 98,000 in five years.
Mr Barwell said: "The high number of second homes can be a frustration for many who struggle to find an affordable home in their community.
"This new fund will help tackle that by boosting supply and making sure community groups are at the heart of delivering new homes, so that this is a country that works for everyone."
During the first year of the £60m scheme, funding will focus on improving skills and reviewing housing needs in different areas.
It "must then be used to deliver housing on the ground for local people" during the second year.