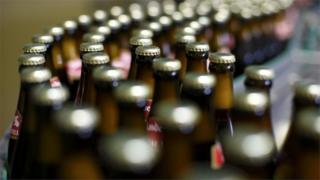 The official second estimate of eurozone growth has been revised down slightly from 0.6% to 0.5% in the first quarter of the year.
The data, from the Eurostat agency, also revised the annual GDP estimate down a touch to 1.5% from 1.6%.
However, the agency said that the vast majority of the 19-country bloc that uses the euro saw higher growth.
Only Latvia and Greece saw growth fall. Germany, the biggest economy, more than doubled its growth rate.
It grew by 0.7% between January and March, compared with 0.3% in the final quarter of 2015.
Annual growth was estimated at 1.3% compared with a year ago.
Germany's trade surplus shrank after imports grew more quickly than exports over the period thanks to strong domestic demand.
Destatis said that both private households and the German government increased their spending and investments were also higher.
Mild weather helped to increase construction.
Meanwhile, French GDP rose by 0.5% and in Italy, the third largest economy, growth was 0.3%. Spain expanded by 0.8%.
Greece's and Latvia's economies contracted by 0.4% and 0.1% respectively.
Outside the eurozone, Hungary and Poland also shrank in the first quarter.