CEDAR FALLS — The clock finally struck midnight on Cinderella playoff team Southeast Polk.
And the second-ranked Cedar Falls Tigers are heading back to the state championship football game.
Cedar Falls overcame deficits in both halves before earning a gritty, 26-12 win over the unranked Rams in the Class 4A semifinals Friday night at the UNI-Dome.
The Tigers (12-0) advance to the state finals for the sixth time, including their first appearance since 2008. Cedar Falls will be looking for its second state football title after winning in 1986.
"That was a very tough, hard-fought football game," Cedar Falls coach Brad Remmert said. "Our kids really battled and kept their composure. We showed a lot of character. There is a lot of great leadership on this team. We knew they would keep coming at us and we just had to stay the course."
Southeast Polk started the season 1-5 before winning its last three regular-season games and two playoff games to reach the semis. The Rams rushed for 209 yards Friday.
"They came in here with a lot of momentum and were really on a hot streak," Remmert said. "They came out with their formula of controlling the clock and grinding it out with their running game. We didn't have many snaps in the first half and we didn't take advantage of the ones when we did."
Trailing 12-10 in the third quarter, the Tigers took the lead for good when quarterback Cael Loecher connected with Logan Wolf on a 63-yard touchdown pass.
Loecher changed the play at the line of scrimmage when he saw Wolf had single coverage on the outside.
"I told him to run as far as he can and I will throw it as far as I can," Loecher said. "Nobody can really keep up with Logan and I know he's going to catch everything."
Matthew Cook followed with a 45-yard field goal early in the fourth quarterback before Cedar Falls clinched the win on a one-yard QB sneak by Loecher for the game's final touchdown.
The final drive was a 13-play, 67-yard masterpiece that carved more than six minutes off the clock.
"That drive was huge," Remmert said. "We kept their offense off the field and we were able to put the game away."
Cedar Falls will face five-time defending state champion West Des Moines Dowling (10-2) in the Class 4A championship game next Friday at 7 p.m. in the UNI-Dome.
Dowling overcame a 17-0 halftime deficit to outlast No. 3 Bettendorf 41-34 in four overtimes in Friday's first semifinal.
"Dowling is the gold standard right now in 4A football," Remmert said. "I know our kids are excited for the challenge. This has been our goal since the beginning of the season and now we have a chance to play for a state title."
Loecher overcame a slow start to finish with 208 yards passing. Sam Gary rushed for 111 yards.
"We just had to play our game and keep our cool," Loecher said. "Dowling is going to be a big challenge for us. We have to stay focused and have a great week of practice."
Wolf had 103 yards receiving.
"We knew they were a lot better team than their record showed," Wolf said. "They had some explosive players and it was a good battle. But we were ready to go."
Senior linebacker Jack Campbell, a University of Iowa recruit, finished with 17.5 tackles.
"They ran the ball well on us, especially in the first half," Campbell said. "We made some adjustments and had to keep playing as a team."
Cedar Falls looked like it would score on the game's opening play when a wide-open Jackson Gilbert ran straight down the field, but Loecher's pass was just overthrown.
It was a struggle for most of the half for the Tigers. They managed just 37 first-quarter yards in falling behind 6-0.
Southeast Polk ran the ball effectively, taking the early lead when Gavin Williams powered up the middle on a four-yard TD run.
The Tigers finally took the lead when Loecher fired a 16-yard scoring strike to Wolf just before halftime. Cedar Falls led 10-6 at the break.
Campbell smiled when reminded his last high school game will be played on his home field against the team that has won the last five state titles.
"I'm pumped – I can't wait," he said. "They have a great program. They've won five in a row for a reason. I'm excited about facing Dowling. This is what we've worked all year for."
110918bp-cf-sep-01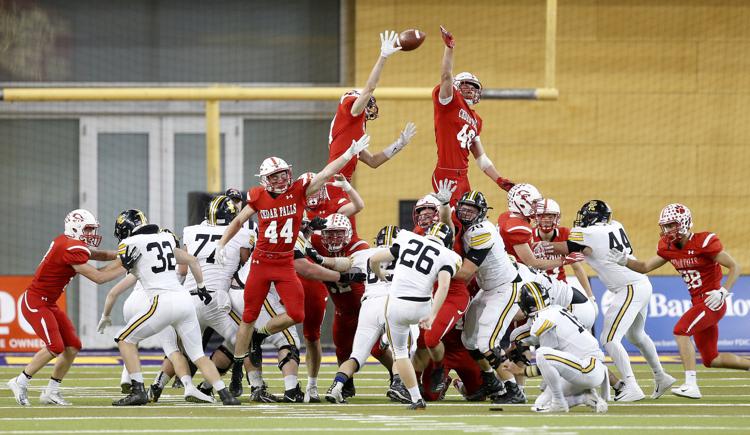 110918bp-cf-sep-04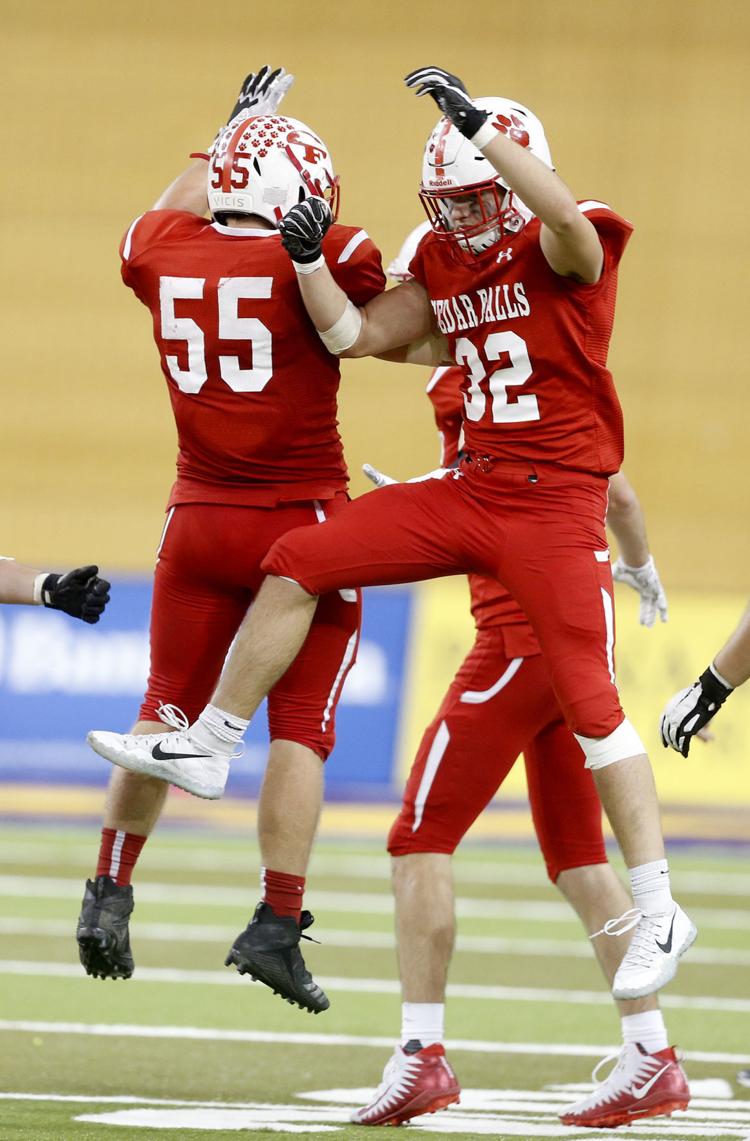 110918bp-cf-sep-05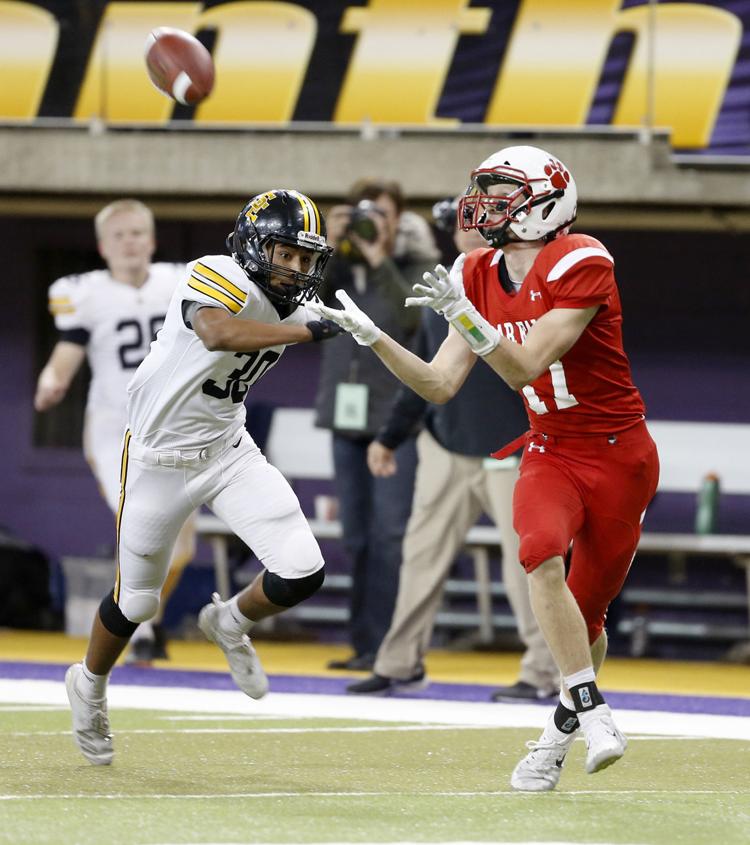 110918bp-cf-sep-06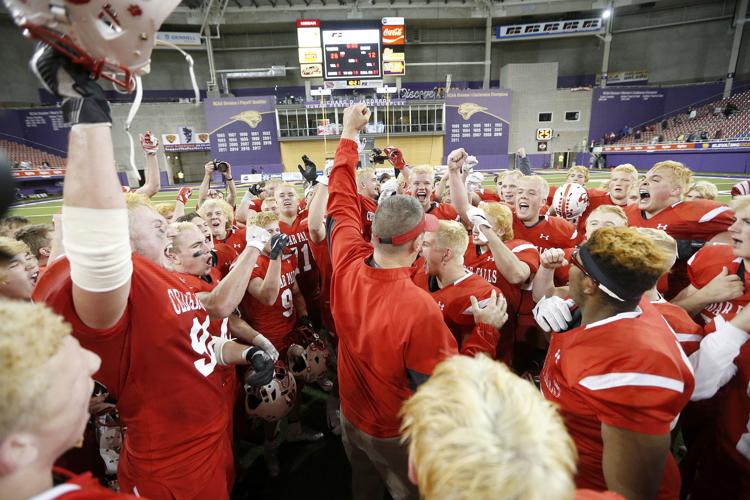 110918bp-cf-sep-07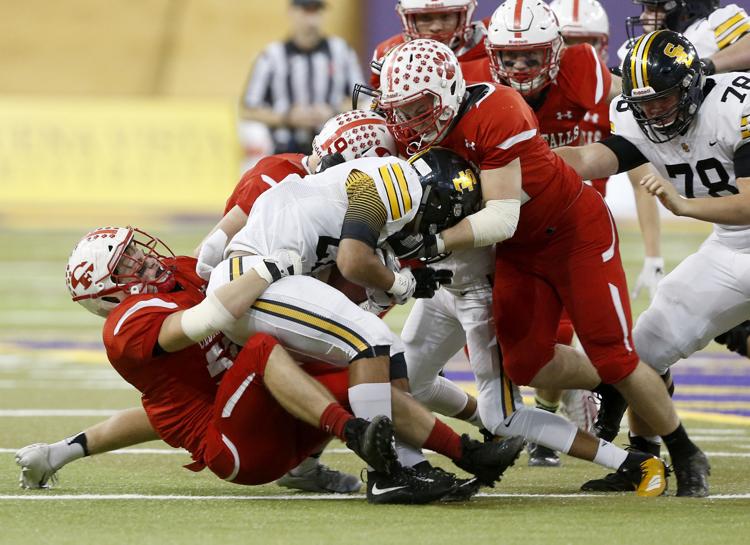 110918bp-cf-sep-08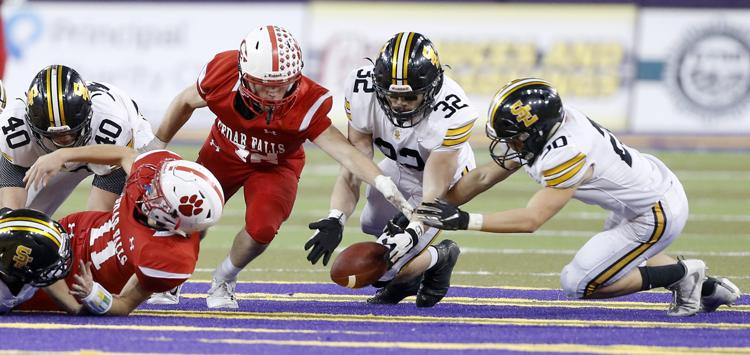 110918bp-cf-sep-09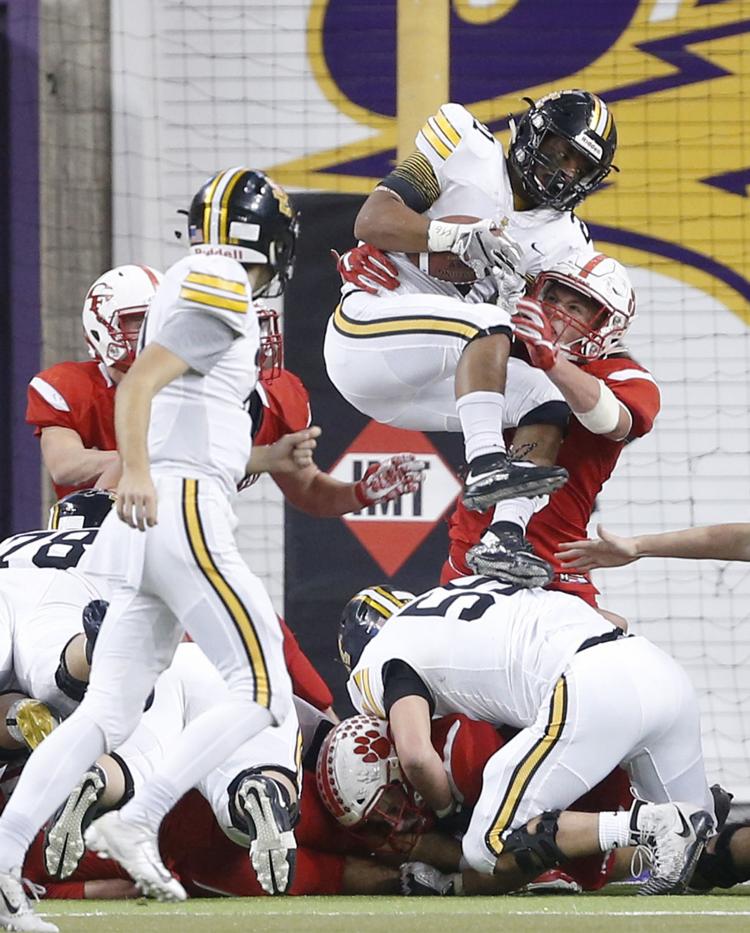 110918bp-cf-sep-10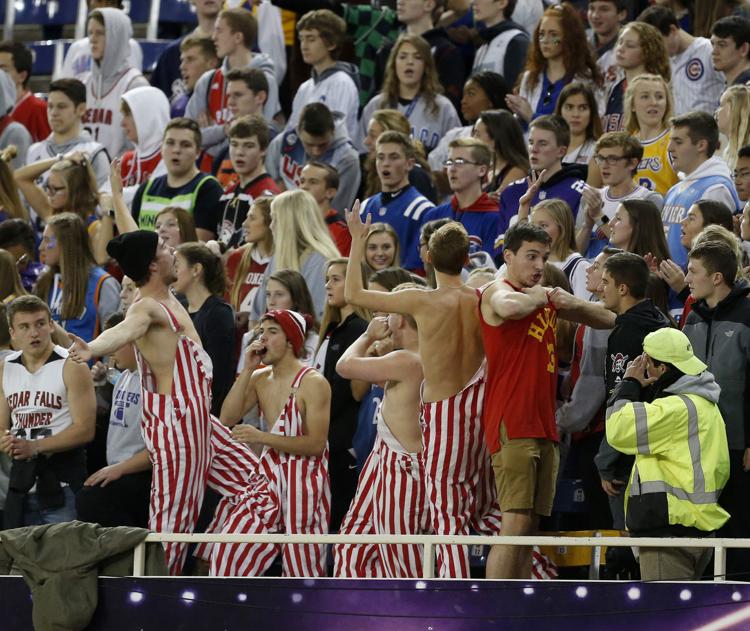 110918bp-cf-sep-11