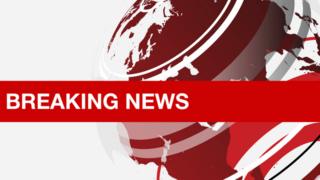 The Syrian government has suspended the evacuation of civilians and fighters from eastern Aleppo, accusing rebels of breaking terms of the deal.
The reason for the suspension is unclear. One unconfirmed report said blasts were heard in the area where evacuees were boarding buses.
At least 3,000 have been bussed out of eastern Aleppo since Thursday. The UN says some 50,000 are still trapped.
Syria's army, backed by Russia, has taken nearly all rebel-held districts.